Maritime training
Šibenik-Zadar-Split-Rijeka-Zagreb
---
Company profile
What skills must the skipper, captain and crew of a ship or yacht possess according to legal obligations if it is used for private or commercial purposes? What knowledge and expertise make the crew professional and competitive in the domestic and foreign markets? The Adria Libar Yacht Training Centre plays a significant role in providing maritime and nautical education.
Answers to these questions are provided through crew education, whether for recreational or professional purposes, which is necessary for safe and professional navigation.
Openness to education is imperative for a successful yacht charter business. The ship or yacht crew education model, where high-level service is practised at all levels and in all possible situations staged with practical exercises by experienced educators or modern simulators, is an example of education highlighted by Adria Libar.
Why use Adria Libar services?
As a logical step in cooperation with yacht charter companies and professional crews, the Yacht Training Centre Adria Libar has created in-house crew training. The training is customized to the work environment on ships and yachts and management requirements through roles, responsibilities and job descriptions of individuals (captain, stewardess, sailor) and the team.
Targeted education achieves:
complete training effect and
encourages teamwork among crew members
Proper and positive communication and support among the team is a prerequisite for successful business and safe navigation.
Check out the offer of nautical courses on this link.
Crew education on luxury yacht Adria Libar.mp4
Related trends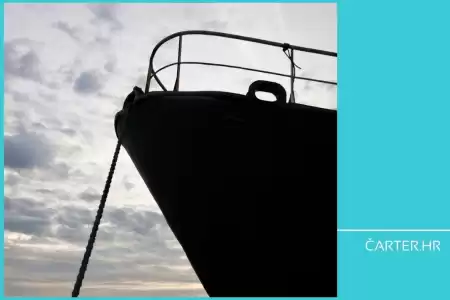 Protection at sea: Safety and security courses in navigation
Safety and protection courses in navigation are of fundamental importance for every sailor, seafarer and skipper. But what do all these courses contain, and what skills will you master? What is actually needed to ensure safety in navigation, and what does the profession say about it all.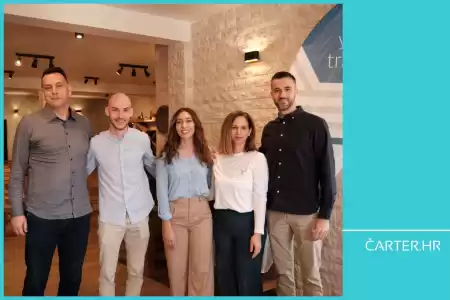 Yachting & Wine - a meeting of associates who share the same values
Once again this year, Adria Libar Maritime & Yacht training center organized the Yachting & Wine meeting, which brought together representatives of the yacht charter industry and exciting speakers. The long-awaited event in the maritime sector took place in the beautiful surroundings of the Baraka winery. The organizers say that such meetings aim to gather associates from the industry with whom they share the same values.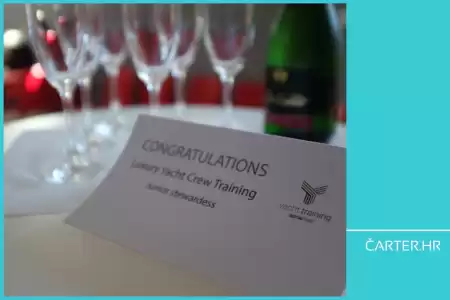 In-house training: complete solution for yacht charters
What is a yacht charter but a unique and exciting opportunity to provide unforgettable experiences to customers? But any yacht charter business needs to invest in the essentials - comprehensive training programs. And by choosing the right training provider, you ensure the long-term benefits of such an investment.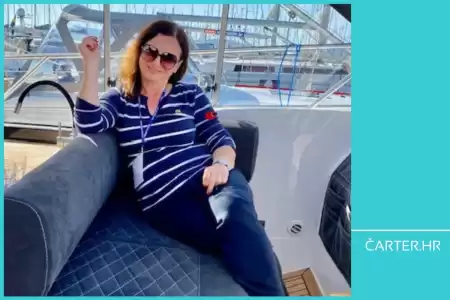 Renata Knežić Rak: The challenge is to create a team that "breathes" together
Achieving and maintaining a strong market position is crucial. A significant challenge is creating a "solid core" or a responsible creative team that "breathes" together. I like to emphasize the saying, "Those who work like the young remain long-lasting."
---