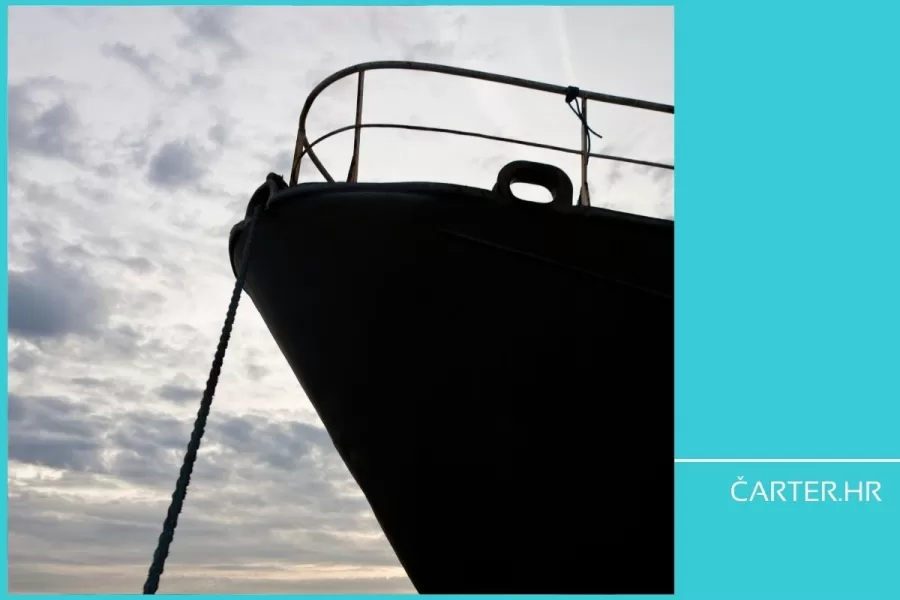 Safety and protection courses in navigation are of fundamental importance for every sailor, seafarer and skipper. But what do all these courses contain, and what skills will you master? What is actually needed to ensure safety in navigation, and what does the profession say about it all.
From season to season, we witness various breakdowns and maritime accidents caused by improper handling of vessels or ignorance. Unwanted situations happen to everyone, even experienced sailors. So, what can be done in terms of safety and security?

You should know that at sea, you must always be prepared and ready for unexpected situations. There are certain rules at sea that you need to master and respect. Sailing experience alone is not enough. We are well aware that in the peak season, there is always a need for a skipper. There are often situations where inexperienced skippers are hired; we could say the ones "with few nautical miles".

Many sailors have only basic or no training in boating safety and security, which should be necessary for everyone. A license to operate a boat alone does not mean sufficient knowledge in the area of boat safety. Putting a life jacket on a guest is sometimes the maximum safety knowledge they possess.

What a sailor needs to know
If you want to become a sailor at all, you need to have a boat management license, which is obtained after passing an exam for the A and B categories. Among other things, the exam requires basic knowledge of safety equipment and emergency procedures.

Currently, category A and B exams don't have a special course. Still, the professional recommendation is to take an individual or group course because the material is not very easy to master, only from the literature. It will be ideal if you prepare with a professional mentor or an experienced sailor.

The most interesting to us here is the category C licenses for the professional skipper and the license for the captain of yachts A and B. Everyone who sails must know how to protect his crew, himself, the ship and the sea, but also know when and how to ask for help.

You should be prepared for situations when help is several nautical miles away and know how to use survival techniques. So, in addition to the fact that an individual needs to know the basics, such as how to put out a fire or how to call for help, but also to respond to someone else's call for help, he must know:
how to survive and help others in need
stop the sea penetration and prevent the sinking of the vessel
put out a fire on a vessel
repair minor defects
And who to turn to in case of need for education? Maritime academies provide courses on boating safety that are of great help to boaters, and consequently to guests.

The role of a skipper in navigation and the importance of a license
It's best to be prepared in advance. Everyone present during navigation on the vessel should be instructed where safety equipment is located, such as life jackets, flares for signalling and others. Also, one should be aware of safety procedures, such as fire extinguishing procedures, evacuation plans, etc.

In season, during vacations, people on boats and yachts are relaxed, sometimes too relaxed. However, we know how unpredictable the weather at sea can be.

As for professional skippers and captains, the rules according to the International Convention for the Safety of Life at Sea (SOLAS) are applied , and their application differs only depending on the size of the vessel, navigation area and equipment.

The most important thing is a good sailing plan. A ship of any size should be supplied with fuel, water and food, and all equipment and nautical charts should be correct and "up to date".

Safety and navigation training courses
Maritime training centres provide courses that cover all aspects of boating safety, from lifesaving equipment to safety procedures and protocols in emergency situations. In addition, these courses are very useful for those who are just starting to sail, as well as for experienced sailors who want to refresh their safety knowledge.

At the Adria Libar training centre, all courses, programs, equipment, premises and lecturers are in accordance with the requirements of the Ordinance on qualifications and certificates of seafarers' qualifications; for which a permit was issued by the Ministry, which supervises the college, classes, equipment and premises.

In order to learn more about safety in navigation, the following courses are recommended:
firefighting management training
qualification for providing medical first aid
basic safety on board

Fire Fighting Management Competence (STCW VI/3)
One of the primary things that every sailor and seafarer must know is how to deal with a fire on a vessel. It's possible to complete a course at Adria Libar, where you will become familiar with the principles of safety, fire control on vessels, organisation of fire protection, fire extinguishing procedures, and inspection of firefighting equipment. You will learn to recognise dangers when extinguishing fires.
The course includes the basic principles of first aid. Through the practical part of the course, you will practice your skills through demonstrative cases.

Qualification to provide medical first aid (STCW VI/4-1)
Providing first aid is essential in life, so it's also vital in sailing. In emergencies, sailors know that help is not always at hand. Training in providing medical first aid is also recommended to not further worsen the situation.

By completing this course, you will be able to provide immediate first aid in the event of an accident or illness. You'll also be trained to recognise and treat injuries such as dislocations, fractures, neck, head, spine or muscle injuries and properly stop bleeding.

Through the course, you will become familiar with the immediate action and means of first aid, the provision of first aid in case of heart attack, drowning and suffocation, and the dangers of poisoning on board.

You will be introduced to the process of examining patients and the treatment of burns and injuries caused by the influence of cold and heat. You will also learn how to ask for medical advice via radio, and you will learn about sterilisation and the basics of pharmacology.

At the end of each course, an exam is taken at the Harbour Master's Office, and the knowledge is verified with certificates recognised worldwide.

All in one place - Basic safety on board (STCW VI/1)
This basic STCW course is intended for anyone employed or employed on vessels. It is based on the IMO model guidelines and consists of four parts:
Personal survival techniques VI/I-I
Fire protection VI/I-2
Basic First Aid VI/I-3
Personal safety and social responsibility VI/I-4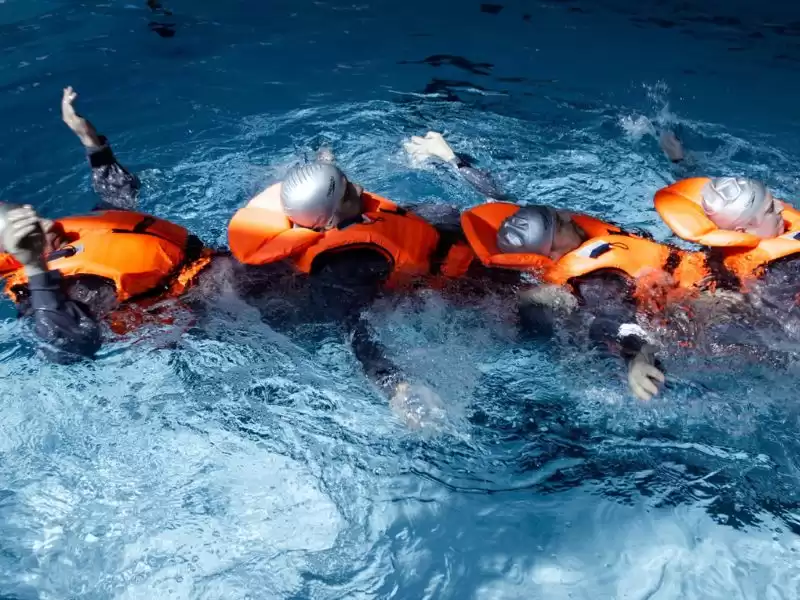 1. Personal Survival Techniques - introduction, safety and survival are the topics covered in this course and include understanding basic precautions to help you stay safe on board and prevent injury or accidents. It consists of all emergency situations that require quick and effective action, such as fire, shipwreck, ship abandonment and other events that require prompt response. It also trains you to handle personal lifesaving equipment, survival at sea and emergency radio equipment.
2. Fire protection - starts with the theory and then deals with fire prevention and detection. Also studied are built-in firefighting systems, various firefighting equipment that can be used, firefighting organisation on board, and firefighting methods.
3. Basic first aid - covers the general principles of first aid, such as proper handling of victims or resuscitation and providing assistance in case of bleeding.
4. Personal safety and social responsibility - includes safe work and stay on vessels, interpersonal relations and contribution to their improvement, understanding of orders and duties, dealing with emergency situations, prevention of marine environment pollution and further improvement of interpersonal relations on board.

The course teaches how to act in different situations, behave in an emergency, contribute to a better atmosphere on board with your behaviour, and about the social responsibility of each individual. In addition, the regulations and measures necessary to protect the marine environment are introduced, which must be respected to avoid unnecessary damage.

Experts' insight or who trains the lecturers
Ivo Šantić, a sailing captain and lecturer at the Adria Libar, gave us a unique insight into how such courses work, as he is the person responsible for the supervision and management of maritime traffic for improving safety of navigation and the protection of the marine environment.

He says that the training centre coordinates its programs by monitoring legal regulations, their changes, and new technologies and knowledge development. The lecturers are active sailors, captains and commanders of yachts who sail on ships or are employed in maritime affairs worldwide. That way, they are up to date with all the current developments in maritime affairs.

Additionally, Mr Šantić highlighted that Adria Libar regularly organises training for its lecturers under the common name "train the trainer" in other schools and institutions, as well as in-house. In this way, the coordination mentioned above with all laws and regulations and new maritime and nautical technologies is possible.
---