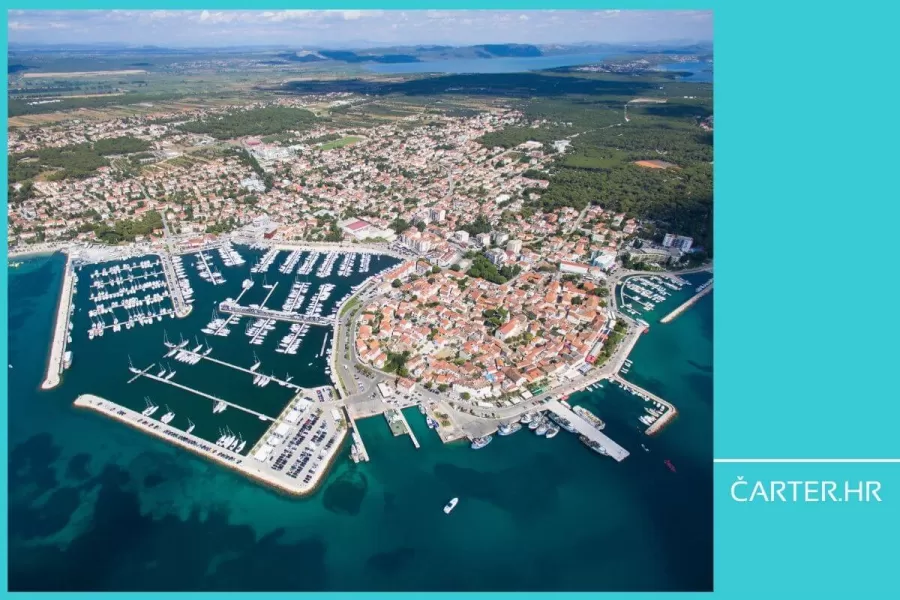 The Biograd Boat Show will take place from October 25th to October 29th, 2023, and this year it celebrates its 25th anniversary, which is not a small thing. This jubilee not only attests to the excellence of the organizers but also to the dedication of the entire yachting community that stands behind it.
Many may not even remember, but the Biograd Boat Show began as a modest event at the Marina Kornati, marking the spring with open doors for yachting enthusiasts. And that was a quarter of a century ago.

However, the year 2004 was a turning point for the Biograd Boat Show. The fair was moved to October, successfully adapting to the changing needs of the nautical community. And the rest, as they say, is history.

Year after year, the fair has only experienced exponential growth. Each year, it continued to expand its boundaries, attracting a growing number of exhibitors, visitors, and international partners.

The Biograd Boat Show has become not only a key venue for showcasing new vessels and innovations in the nautical industry but has also evolved into a symbol of resilience and sustainability.

Through challenges such as the global financial crisis and the pandemic, the fair has not only survived but even thrived, introducing new ideas and platforms.

Croatia Charter Expo – unavoidable event for yacht charter businesses
Last year's edition of Croatia Charter Expo surpassed all previous editions, and this year's is expected to do the same.

The participation of representatives from 30 global countries illustrated the growing demand for yacht charter companies, agents, and nautical suppliers for this type of gathering. The event brought together more than 100 companies associated with yacht charter, collectively representing over 3000 active vessels.

This exclusive two-day event attracted over 400 accredited participants, and the online B2B networking platform recorded over 800 meetings, confirming the significance of this fair for the nautical industry.

In addition to being held during the Biograd Boat Show, the largest nautical fair in the region, CCE provides an excellent opportunity for business networking with numerous suppliers and investors from the nautical sector.

Croatia Charter Expo will take place this year on October 25th-26th, and the event will highlight current trends in the industry and provide a quality networking opportunity in preparation for the upcoming nautical season.
A specialized congress program will be held in Hall D, with the highlight being the "Days of Nautical Tourism" organized by the Croatian Chamber of Economy. The program will cover all aspects of nautical tourism and the industry, featuring interesting speakers who will discuss current topics.

This is also an opportunity for all nautical charter agents to establish direct contact with yact charter operators and firsthand experience the quality of service in the yacht charter market. Charter agents can secure their spot at this event by registering at the following link.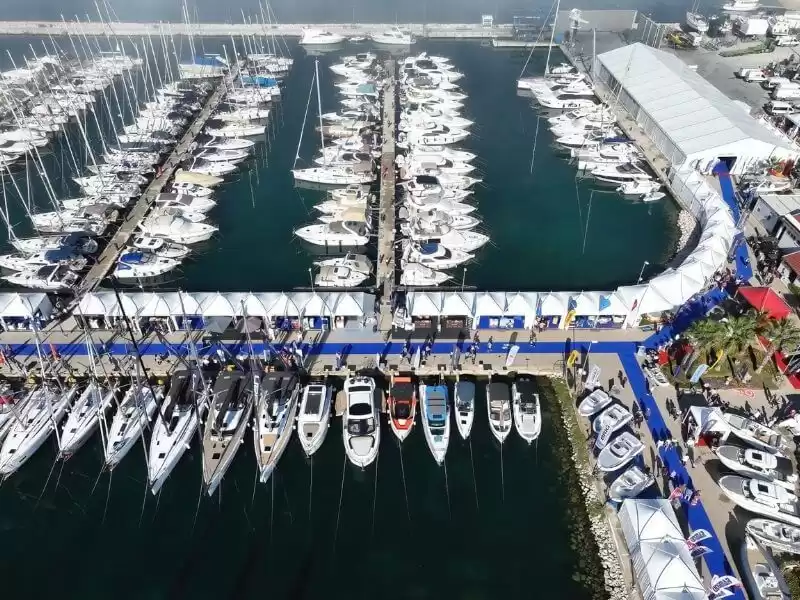 Biograd B2B - business networking at a new level
In the modern business world, where speed, accessibility, and innovation are of paramount importance, Biograd B2B is setting new standards.

Biograd B2B is a place where nautical professionals can easily connect, exchange ideas, and discuss business opportunities. While some may view networking as a mere formality, those who have participated in Biograd B2B know that it is an opportunity for business transformation and growth.

With the help of the Biograd B2B platform, you won't miss any important meetings and can make the most of the opportunities presented at the fair. One of the options is software that offers automatic registration in the fair's business directory, with the ability to search and schedule meetings in advance.

The purpose of Biograd B2B is to enhance your business, and here are a few key reasons why you should consider it:
Promotion - in the digital era we are in, the visibility of your company is crucial. Through the platform, you have an excellent opportunity to promote your business. Through the business directory, your company will be recognized and accessible to numerous participants.

Efficiency - it offers an intelligent search function, enabling users to efficiently find new business partners. Additionally, you can easily schedule meetings, optimizing your schedule and facilitating concrete business collaborations.

Education - by participating in the congress program and attending various presentations, you have the opportunity to learn about new trends, technologies, and approaches in the nautical industry. All of this is an excellent way to enrich your business strategy.

Organization - after planning meetings with potential partners at Biograd B2B, the platform offers the possibility to generate a personalized schedule. You can integrate this schedule into your digital calendar or print it for reference.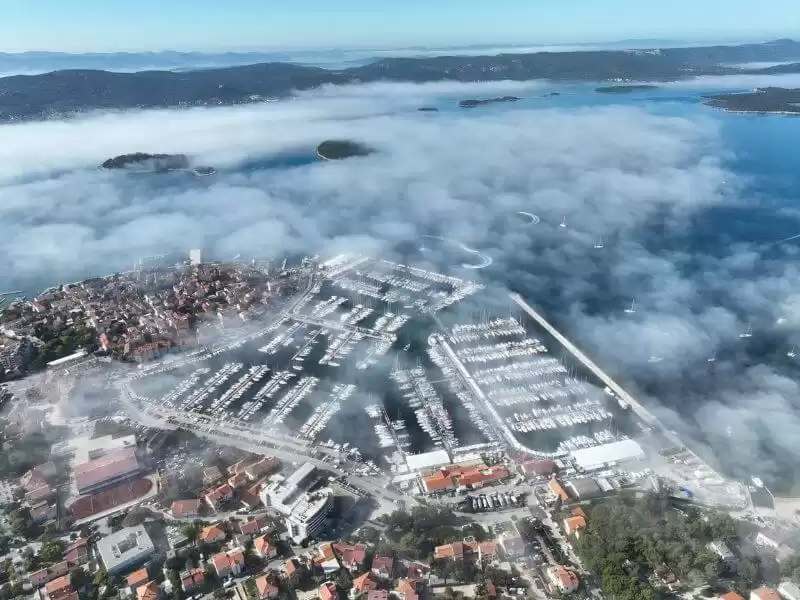 Biograd Boat Show - a golden member of IFBSO
Being a golden member of IFBSO, the International Federation of Boat Show Organizers, represents prestige and recognition that only the most elite fairs in the nautical industry can achieve.

Biograd Boat Show is not just "one of", but it has become an example for others, setting the standard of excellence in organization and innovation.

Through its membership, BBS demonstrates not only its commitment to maintaining and surpassing global standards but also actively shapes the future of boat shows.

Clearly, the Croatian boat show scene has gone through a turbulent period in recent years, with a trend of decreasing the number of shows. However, in a changing and challenging environment, Biograd Boat Show stands out as a bright spot, not only maintaining its relevance but continually growing and innovating. While many fairs lose momentum, Biograd has not only retained its significance but has become a true magnet for nautical enthusiasts from the entire region and beyond.

For us at čarter.hr, Biograd Boat Show is not just another event on the calendar. It is, in fact, the epicenter of nautical activities in the region. We see it as a central place where the future of yacht charter is shaped.

This fair provides a platform where we can exchange ideas, learn about the latest trends, and establish contacts with key players in the industry.

In conclusion, as the nautical scene in Croatia changes and evolves, one thing is certain: Biograd Boat Show will remain as a guiding light.

We invite all who share our passion to join us and together shape the future of this exceptional sector.

---