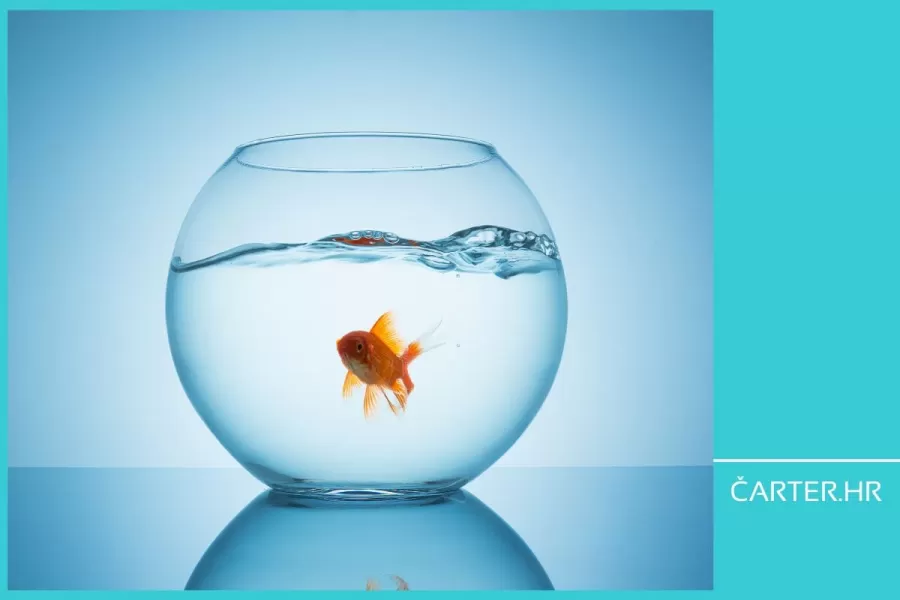 Want a website that's more than just "pretty"? Multimedia, like vibrant videos and captivating images, can transform it. Visuals not only enhance user experience but can also improve web site's visibility. By thoughtfully implementing multimedia and avoiding common mistakes, you can elevate your brand. And keep visitors engaged longer.
An average person would rather watch a video than read a text about the same topic if both options are available? Did you know that?

Did you know that our average attention span is decreasing? Researches show that it's a little above 8 seconds.

8,25 seconds, to be exact.

Just for comparison – a goldfish has an attention span of 9 seconds.

That means as a species, on average, we are worse than a little fish that spends its days floating around in a glass bowl...

Doesn't this make you think?

This information means that you, an average person, have 8 seconds to make yourself interesting to people. Or else...

What does this mean for your yacht charter company?

It means that the use of multimedia would be preferable if you want to attract attention.

For example, a video with a great first 8 seconds will make people watch the rest of the video.

And these people are your audience, online users, your potential guests... Their engagement (as well as the visual appeal of your website) - are key to your success.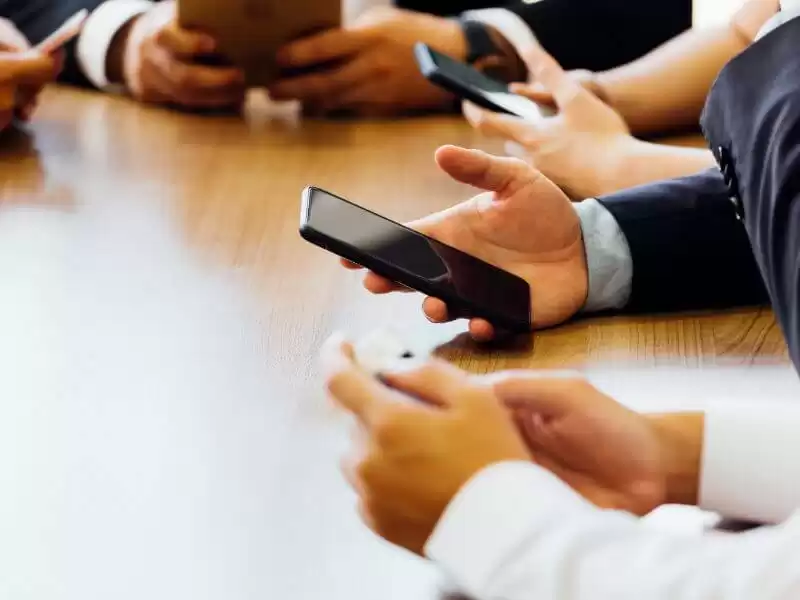 The importance of multimedia in website design
Boosted audience involvement through better visual aesthetics
If Wikipedia is to be trusted, multimedia is by definition a form of content that uses images, audio, animations, videos and infographics for presentation. And all in order to achieve communication with users.

So, we can say that multimedia is an essential component of effective website design.

And the website will be effective if users stay on it, research, read, watch and in the end - make a booking.

How to increase the involvement of these users? With the help of better visual aesthetics. That is - better visual content, i.e. multimedia.

And that includes strategic implementation.

How can a compelling visual aesthetic create a better user experience? You need to establish a deeper connection between your brand and your audience by:
Captivating visuals for landing pages - use striking visuals on landing pages to instantly engage visitors. For a yacht charter company, high-resolution images of a stunning destination can evoke emotions, encouraging users to explore further.

Dynamic presentations - present your vessels and services through dynamic visuals, such as 360-degree images or interactive videos. Feature interactive views of your yacht's interior so your future guests can explore your vessels from the comfort of their own homes.

Hierarchy for information - employ visual hierarchy to guide users through content. For example, a well-designed infographic illustrates the steps of online boat rental or check-in or check-out process. Clear headings and visually distinct sections make information more appealing.

Interactive maps and graphics - incorporate interactive maps and graphics to provide an immersive experience. An interactive map of your base's location allows people to easily find you. Include maps of more popular or even secluded destinations so your guests can plan their itineraries more easily.

Visual calls to action (CTAs) - improve the CTA with a visually appealing design. A well-designed call-to-action button placed strategically within a web page will capture the user's attention, prompting them to… Well - action; whether it's about signing up for your newsletter, the "see more" option or booking.

Storytelling through imagery - craft a visual narrative that conveys your brand's story or values. A series of images can showcase, for example, your impactful on ecology and sustainable sailing, the use of organic cleaning products, etc.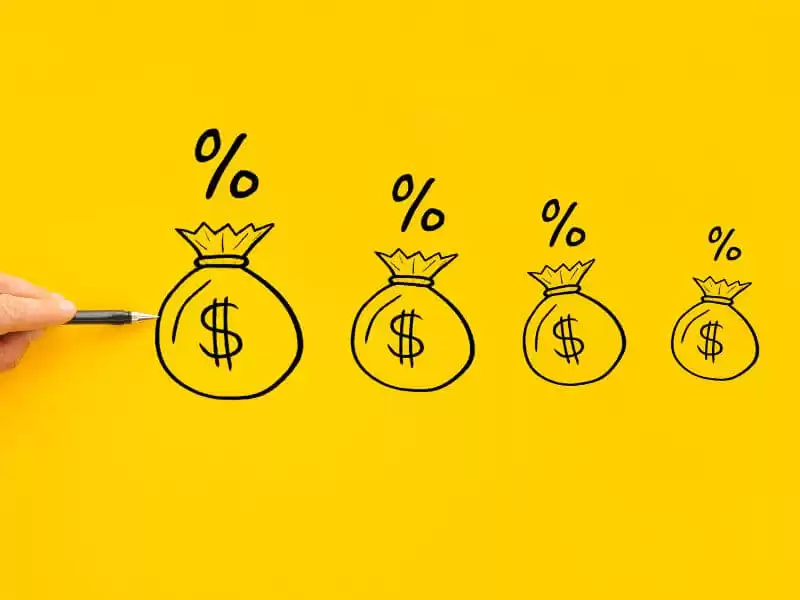 Better conversions and sales success
Integrating multimedia into website design goes beyond mere aesthetics. Multimedia has a real impact on your sales.

Websites that use multimedia in their design usually have higher engagement, longer visit duration and lower bounce rates.

And the cumulative effect of all of them extends to the user experience; strengthens the trust of users and builds the credibility of your brand.

These further convert into conversions and sales.

With multimedia, your website becomes a place that conveys relevant information, but also inspires trust. This in turn leads to that action - be it subscription to your newsletter, booking or some other interaction.

Multimedia is essentially the link between the online world and tangible results, because it leads your audience to make decisions.

And those decisions turn into something you can measure. Into booking.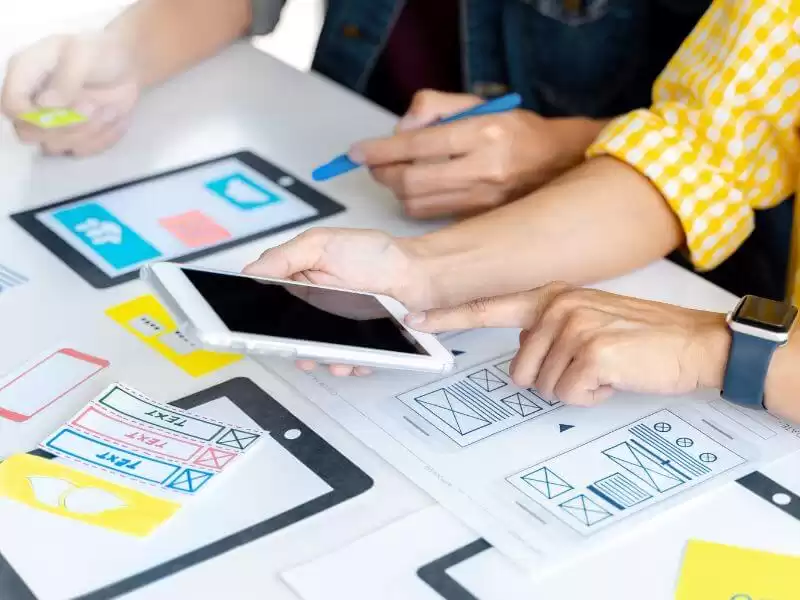 Effective ways of harnessing multimedia for website design
But you need to know how to use the potential of multimedia.

You need to align all the elements you will use with the user experience.

For example, a high-quality video on your home page can introduce visitors to your yacht charter's story. Multimedia on the pages of your vessels can help your future guests in the selection, but also in the realization of the booking itself.

It is important to achieve a kind of balance in all this.

The right amount of multimedia and textual content must convey all the essential information, and you should also provide an excellent user experience.

Multimedia can also improve your website's SEO.

Images can have so-called alternative descriptions. Think of these descriptions as little labels that you put on your photos. Search engines, such as Google, read these tags, and this helps your page appear in more searches.

When people stay longer on your website because they're watching a video or scrolling through photos, Google notices and can rank your website higher. Additionally, if you upload YouTube videos to your website, even more people may come across your content.

So... You can transform your website into a place that has a compelling narrative. And which attracts visitors to further research.

And that process must run smoothly and be flawless.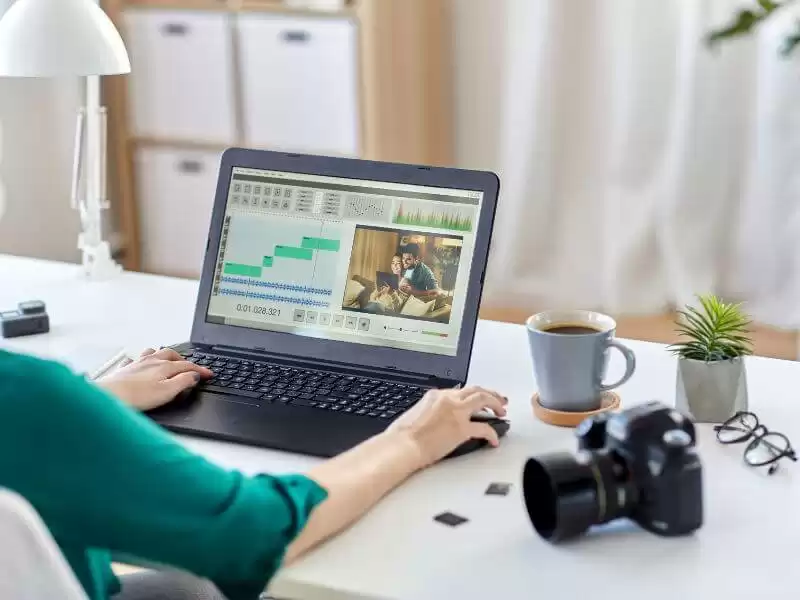 Strategic placement of multimedia elements
Incorporating multimedia into website design requires an approach that maximises its impact. It can also enhance engagement, deliver information, and create a more immersive user experience. And, of course, here are five effective methods to do just that:
Strategically place multimedia - placing an interactive video tutorial of a yacht can guide potential customers through the features and benefits of a vessel, aiding their decision-making process.
Use the hero section of your homepage (the section that shows up on the screen under your logo and menu) - a captivating background video showing off your yachts or experiences can be a great introduction, leaving a memorable first impression.
Visual storytelling through slideshows - image slideshows can effectively tell a story. Your story. Any story. For a yacht charter website, a slideshow featuring a destination accompanied by concise captions can resonate with users immensely.
Guest-generated content galleries - a gallery featuring customer reviews, photos, or testimonials fosters a sense of community and trust. You can showcase guests' photos on your yachts, offering genuine social proof.
Behind-the-scenes videos - sharing a video that, for example, shows your team's daily activities or the check-in process can humanise your brand. It also creates a deeper connection with your audience.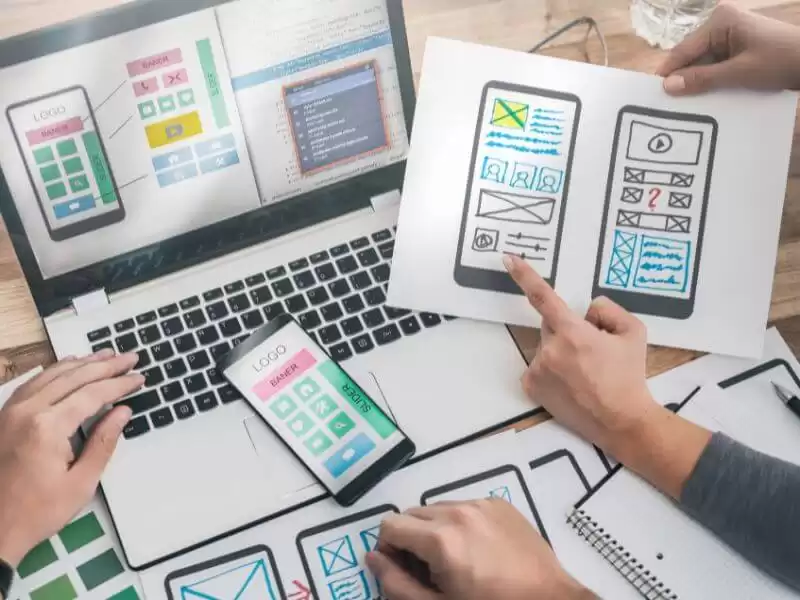 Common pitfalls to avoid in using multimedia in web design
Your charter company's website should be efficient and easy to use.

And after all, attractive to the end user.

However, you must avoid the following if you want to successfully integrate multimedia:
Slow loading times
Overwhelming design
Inconsistent branding
Autoplay
Mobile incompatibility

Slow loading times - make sure that all the media on your website doesn't "take over". Slow loading speeds are usually caused by large files. For optimal performance, optimise images and videos with a balance between visual quality and loading efficiency.

Overwhelming design - while multimedia elements can enhance engagement, an excess can lead to a cluttered and confusing layout. Make sure that users navigate your website without feeling overwhelmed.

Inconsistent branding - clashing visuals can muddle your brand's message and user's perception. There has to be consistency in design elements and visual aesthetics, and they should convey a unified brand image.
Autoplay – do not, we repeat – do not use automatic playback of videos or audio on your website. They will disrupt the user's browsing experience. Respect their autonomy by allowing them to initiate multimedia playback if interested.

Mobile incompatibility – make sure your website functions perfectly across various screens. It's essential that your multimedia elements are responsive and adaptable.


Multimedia has the ability to maximise your website visibility to captivate, educate, and entertain.

By integrating multimedia elements, doing so strategically, and avoiding common pitfalls – you can elevate your website's design.

And bring user experience to a whole new level.

With today's decreasing attention spans, multimedia is what you need (and must) use to win over your audience.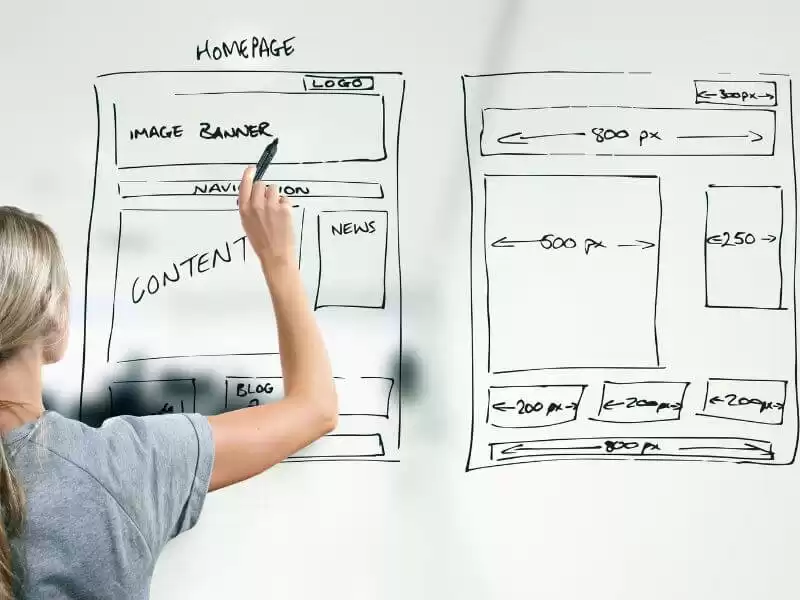 FAQ
How important is embedding multimedia on your webpage?
Embedding multimedia is highly important for creating an engaging and memorable user experience. It helps convey information more effectively, captures attention, and enhances the overall "look" of your website.
Why is multimedia so effective?
Multimedia combines different sensory elements, enabling you to communicate information more dynamically. It appeals to visual, auditory, and even emotional senses, resulting in a deeper connection with your audience.
What are the types of multimedia on the web?
Multimedia on the web include images, videos, animations, audio clips, interactive infographics, and even VR experiences. Each type serves a unique purpose in giving information and engaging users.

---