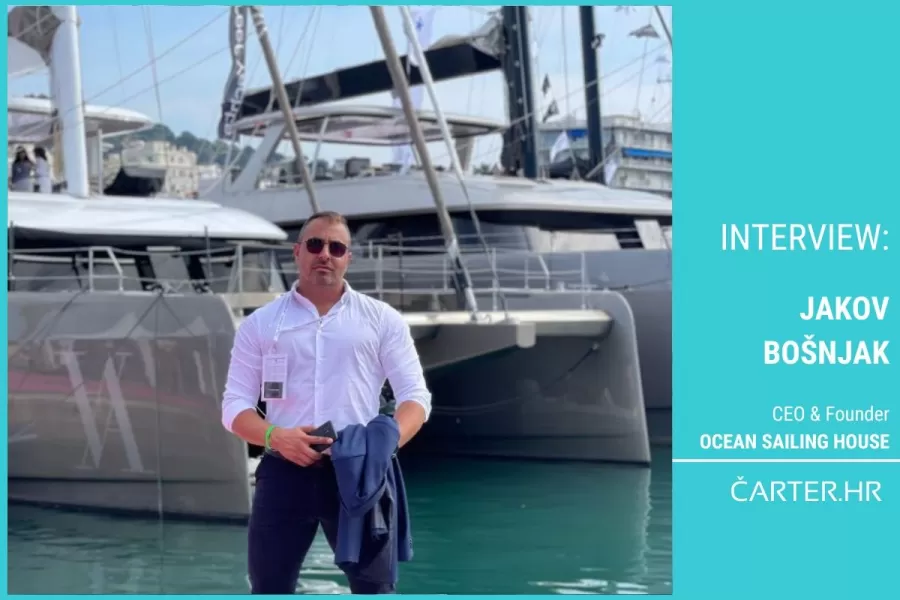 "Easy does it - is our guiding thought, not just a phrase. Our investors, boat owners, and guests simply know and feel that we want to provide them with the best possible service, the best possible vacation experience on a vessel, and that is our strength."
As a long-term employee in different charter companies where you built experience, can you single out something that was the "main trigger" for starting your own story and Ocean Sailing House? Are there days when you want to do something else, or is the statement "once in a charter, forever in a charter" valid?
"Once in a charter, always in a charter" applies to me. In my case, there was always a trigger for starting: it can be better - something new, development and progress.

In all the charter companies where I worked, I encouraged development and innovation and always introduced something fresh in the approach and work. It was always a unique kind of "own story", even though I was "just" an employee. It was up to the owners whether they wanted to accept such an approach or not.

At one point, my approach became too unique, somehow perhaps too ahead of our time for the current situation in the Croatian charter, and it was time to start my own story.

Ocean Sailing House is a charter that, in a relatively short period of time (you are a young company, right?), has become recognizable in terms of the offer of yachts but also particular services. How many ships do you have in the fleet, and what would you single out as the reason for success? Persistence and dedicated work? Good networking? Thinking outside the box?
First of all, I have to say with regret that networking does not exist in the Croatian charter, and I hope that this will change in the near future. Perhaps the problem is in the Croatian mindset. Still, for the sake of future generations, our children and sustainable development, we must stop being selfish and start cooperating.

For the 2023 season, we have announced 16 vessels, which sounds modest, but the total value of our fleet at the moment is more than €20 million. The amounts of VAT that OSH pays the state for the accommodation service, on the costs of mooring these vessels and maintenance are significant. We currently have 12 full-time employees, in the summer it rises to 20 full-time employees.

On 6 crewed catamarans, we employ an additional 16 crew members through contracts. We must also mention the additionally engaged services of these companies, which are necessary for the maintenance and cleaning of vessels, car transfers and the like.

Ocean Sailing House has become recognizable due to its high level of service, accessibility to the guest and uniqueness of the service. Correct me if I'm wrong, but I'm the first to encourage investment in the "owner version" of the vessel, i.e. comfortable vessels with a floor plan that has owner's cabins and is not overrun with cabins to accommodate as many guests as possible.

In addition to vessels with an owner's cabin, we have had success with crewed catamarans because we strive for guests on these vessels to receive a service similar to that of a super yacht.

You run OSH together with your wife Adriana, which turned out to be an excellent tandem. How did you divide the work? Is this perhaps the secret of OSH's success? :)
I myself am better versed in the technical part, I'm better acquainted with new technologies, and follow the trends, whether they are related to nautical or in general.

Adriana is better at sales and relations with people. The secret of success is work; luckily, we are both workaholics and cannot stand still. Nothing is a problem for us.

Do you think you have a better insight into the events around you just because of the experience you have gained and your own path - from skipper to director? For example, do you have an exact picture of how you wouldn't wish to work?
This is the easiest to answer. Yes, it's easier for me, and I have an accurate picture of how we don't want to work. I believe everyone with a successful company has an exact clear picture of what the company should look like.

You highlight the super yacht charter experience and the well-known "easy does it" as your guiding principle. Do you think your guests recognize the difference, that they don't feel that urgency or rush like elsewhere? And what is it by which guests recognize your value?
Yes, "easy does it", is our guiding thought, not just as a phrase. Namely, knowledge is of two kinds, you know it, or you know where to find it; it means knowledge and constant learning.

Our investors, yacht owners, and guests simply know and feel that we want to provide them with the best possible service, the best possible vacation experience on a boat - which is our strength.

Your focus is also on satisfying your primary clients, the yacht owners, and you greatly respect their assets. What is your priority? Is it possible to maintain the ships excellently and meet all the needs and expectations of the guests equally - to balance mutual satisfaction?
Of course, not only can it, but it is a priority because one does not exclude the other. We want to provide guests with a unique experience of staying on a vessel which is "theirs for a week or two".

I don't know if you have noticed, but OSH crewed vessels do not have Ocean Sailing House flags, etc., but only the name of the vessel, so that when the guests are free to set sail, they can feel as if they are on their own vessel and not on a charter. 😉

The expectations and needs of owners and guests are in most cases, equal because, at one point, they were all "just" guests who dreamed and realized their dream of becoming the owners of all vessels. Charter income allows the owners to cover all the costs related to owning and maintaining the yacht, which would be impossible if the vessel was just lying in port.

Even before the investment in the vessel, the owners are familiar with all aspects of the charter business, and there are no hidden costs. It's immediately clear what a high standard is required, which is why we have no problems with investors who are happy to invest in additional or new ships.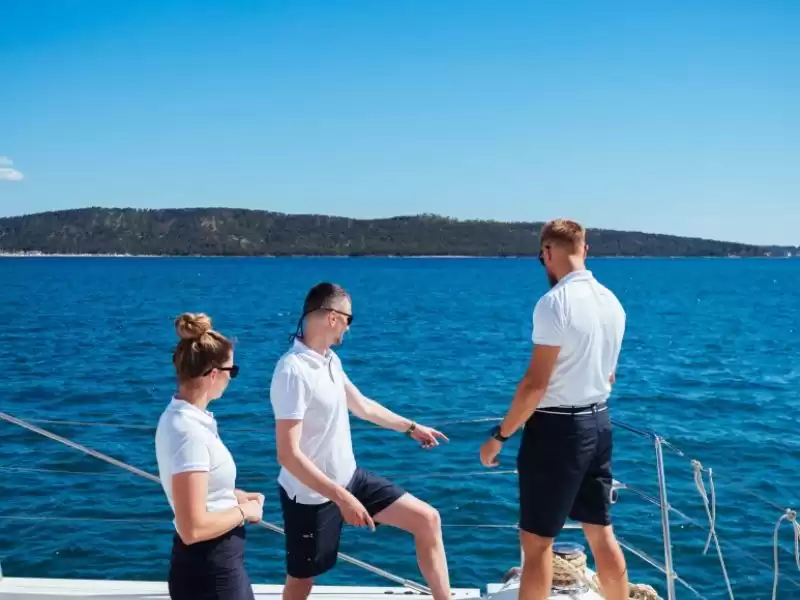 Fully crewed luxury experience yacht charter requires a fully experienced crew. However, in recent times, the deficit of adequate staff has been very noticeable in the charter. Do you at OSH, like other charters, feel this wave of employee shortages? How do you solve the need for adequately trained personnel? What is your biggest challenge in this regard?
We feel a shortage because there is no school for either skipper or hostess. Croatian education is a big problem that needs reform - yesterday. It's crazy that no adequate high schools on the coast would cover and animate children for trades related to charter and yachting; learning foreign languages or courses currently held only by Adria Libar.

There are centres on the coast of France where you can attend various courses related to yachting. It is time to introduce such a practice in our country. Let's not forget that such courses are charged handsomely, so no one is doing anyone a favour here. Still, it opens up the possibility of progress and earning again.

In the fleet, you have 6 luxury catamarans with top-quality decoration, so that level-up service in the charter. How does your crew come up to the height of the service you promote and have? Do you train your staff additionally?
So far, we have been more or less lucky with our crews, which were open to education and our suggestions. Both Adriana and I closely follow trends in the industry, and we pass on our experiences from fairs and fairs, crews and colleagues around the world that we regularly visit.

Are you hiring people without luxury charter experience but with the potential to educate them? Or do you only employ those with experience in luxury sailing?
On the other hand, what are the most essential qualities of a charter employee, including you?
When we opened OSH, nobody wanted to work for us. Finding a crew for the Arctic Queen that year was almost impossible. Tomislav Čirjak and Vedrana Radanović were our first OSH crew.

Vedrana was a complete newbie, a first-timer on a boat. Even today, she is still on charter as a top stewardess and is slowly transitioning to a yacht chef. Captain Tomislav has been with us since the beginning - and to this day!

The most important qualities of an employee in a charter, whether on a vessel or in a base, is the desire for constant learning, as it should be in any job, and a service-oriented mindset, that is, knowing how to work with people. But also a stress-free attitude, since we work in extreme conditions, we work in the summer and the already mentioned work with people.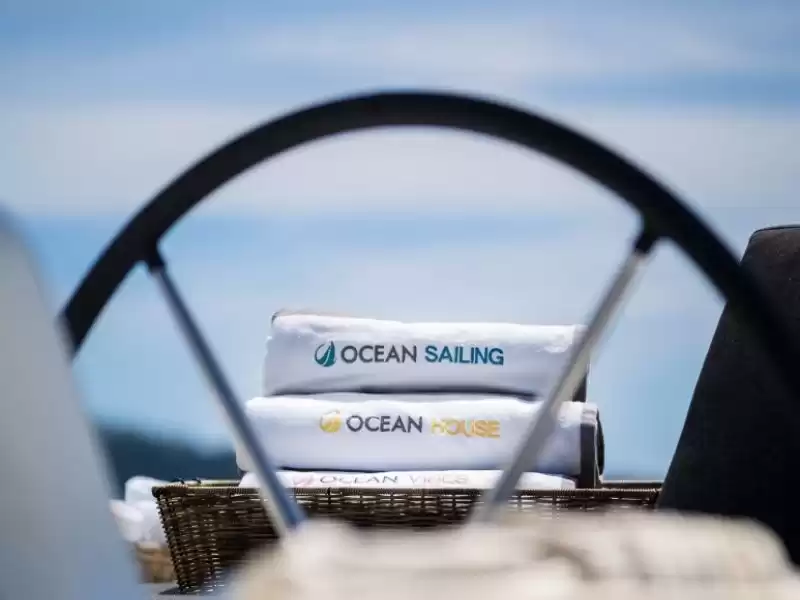 What exactly do you do to keep your team of employees up to speed, what do you do to motivate them to be productive, and how do you maintain their loyalty?
There is no single answer to this question because each person has something for himself and must find satisfaction in his work.

"Choose a job you love, and you will never have to work a day in your life."

Adriana and I love what we do, and we hope that our employees and co-workers believe in what they do and that they will complete their tasks at the highest level. All employees are part of the story. I try to provide a sense of satisfaction and loyalty both with material things and by ensuring an excellent working atmosphere.

Understanding the staff and respect for the guest is essential for a well-rounded charter product at a high level.

What do you think a charter company should have/be in order to provide an excellent customer experience. And is it crucial in this luxury segment? How limiting are the general conditions of charter business in Croatia? Does it affect the 'quality' of the guests? Does it have more of an impact on attracting new boat owners?
A charter company for an authentic and excellent user experience should have people who are service oriented, who are aware of how vital the human moment is for the "vacation/holiday" experience.

Every guest carries this experience with them until their next vacation. And it is up to us to determine whether that experience will be good or bad. The general conditions of charter business are - general, and it is up to us to make our business conditions as best as possible.
The quality of guests we want to attract is influenced by the image of Croatia that we send to the world. All of us, and at a higher level HTZ or similar state institutions.

For example, ACI is a state-owned company, which raises the price of berths wildly all season, but neither the service nor the infrastructure follows such high prices. Mooring prices are one of the items that guests complain about, as well as investors and boat owners. All of them pay the total amount for vacations on their vessels, regardless of the fact that they have already paid VAT to the Croatian state, not only for berthing, technical, works, crew, and the provision of accommodation services on their vessels. I'm going to repeat myself, but - if there are no such vessels in Croatia, there would be no guests either.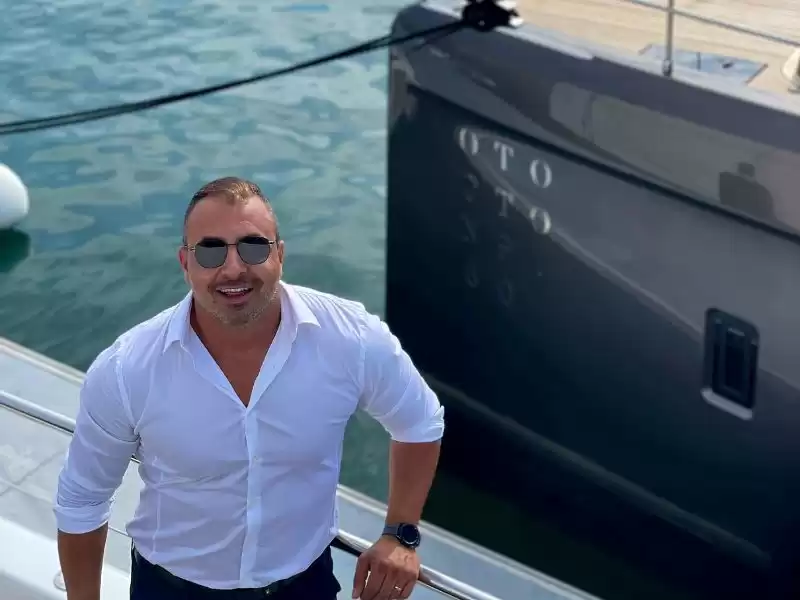 We also know that you are one of the few charters supporting and using new digital tools and technologies. Which tools do you use exactly, and do you consider them indispensable? What do you use to simplify your and your team's work and shorten the working day?
I use various digital tools, and the team's work is organized in the Microsoft Office 365 environment through SharePoint, Teams, Shifts, ToDo, etc., but we are not an IT company that works to make the working day easier and shorter.

Charter is working with people, either guests or owners. Working hours are not strictly set except at the door. 😊

However, care is taken to ensure that all guests, boat owners, and employees are satisfied. All of them are part of the vacation experience and story that people will carry with them until the next vacation.

Tools help, but first-hand experience is the number one promoter in the crewed charter world. Brokers match suitable crews and vessels with guests.

At the recently held boat fair in Düsseldorf, the importance of sustainability in the nautical charter was emphasized a lot. Does OSH implement sustainable measures, and how much care do you take for the environment? Do you let your guests know how valuable the Adriatic is?
There is no more important thing for all of us in the charter than sustainable development - because without the Adriatic, there is no us. Unfortunately, I'm afraid that the yacht charter is the only one that truly promotes this through various cleaning actions, reducing plastic consumption.

Sustainable development and care for the environment in Croatia have definitely not yet taken root in our minds. Besides, it should be our priority; sustainable development and respect for the environment could also be excellent marketing tools. Not only for charter but for the entire tourism sector.

Without going into details, this is a problem at the state level. In my opinion, prohibitions should have been introduced into the law long ago, such as the prohibition of certain plastic products or toxic detergents or the mandatory installation of wastewater disposal sites.

Do you think the future of the Croatian charter is generally safe, or are there challenges that need to be urgently faced? What do you think is a topic that is bypassed at the level of the charter association, and some less important things are discussed, such as mandatory equipment on vessels. Why do you think so?
The association of charterers at HGK has become a waste of time because problems such as the temporary employment of washermen or crews, the issue of wastewater disposal, or the problem of relations between charterers and marinas, as well as many others - haven't been resolved for years.

Not to mention something more significant, such as the presentation of measures to encourage investment in charter in Croatia, which are a complete unknown. Rafting on vessels should not be a problem because it is related to the safety of the guest; the safety of the guest should be our priority.

Guests are becoming more demanding in all branches of tourism, not only in charter because the choice is vast; safety equipment is the base, and what we can offer more and differently than others - well, we need to talk about that and find a solution.

And finally, Ocean Sailing House recently added Amber, Sunreef 70 Power, to its fleet. Surely you have more plans for the future, not just for the upcoming season?
We plan to be the go-to company for crewed catamarans on the Adriatic and, one day, on the Mediterranean. Whether you are a guest, owner, crew member or employee.
---